Victoria Kuohung MD JD
Victoria Kuohung was born in Rochester, New York, into a family of physicians.  She was raised in metro Chicago where she saw her father, an obstetrician-gynecologist, work endless hours to help his patients have healthy pregnancies.  An old-fashioned physician, her father took care of entire families, from grandmothers, to mothers, to daughters and their babies. Dr. Kuohung now brings this commitment to caring for entire extended families to her own practice of dermatology in founding DermCare Experts.
She loves getting to know parents and their children, enjoys watching babies grow up to be toddlers, and has a knack for remembering all the details about what's going on in your life.  An aficionado of diverse cultures, Dr. Kuohung has worked abroad in Uganda and Bolivia, and for underserved populations in the United States such as the Navajo and Alaska's Unalaska tribe.  She speaks fluent Mandarin and decent Spanish, and is committed to addressing the diverse needs of people with a variety of skin types.  She believes in giving back to the community, and holds free skin cancer screenings throughout the South Shore.
While she's not working, Dr. Kuohung is eating at divey restaurants, negotiating truces between her four boys, and helping her husband find where he parked the car — again. Achieving healthy skin doesn't happen overnight, but Dr. Kuohung will be there every step of the way, for the long haul, to help you attain your goals.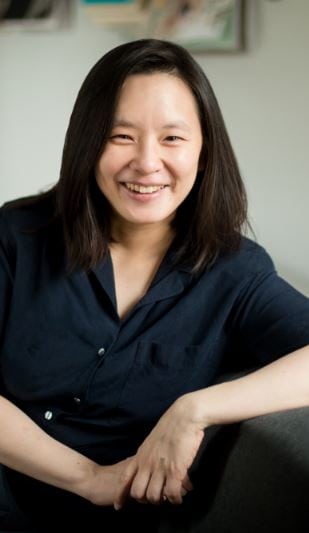 Education
BA: University of Michigan, Ann Arbor (1992)
JD: Harvard Law School (1996)
MD: Yale Medical School (2007)
Medical Training
Internship: Beth Israel Deaconess Medical Center (Boston)
Residency: Boston University/Tufts University Combined Program in Dermatology
Licenses
MD: Massachusetts, Rhode Island
JD: State Bar of California (inactive)
Covering Physicians
At times DermCare Experts has physicians who are board-certified dermatologists cover the clinic when Dr. Kuohung is temporarily away. She knows all these dermatologists personally and would entrust her own care to them.
 Michelle Bush MD
Michelle Bush is a board-certified dermatologist who was raised by her grandparents in rural Pennsylvania, where she grew up with a love of country streams, tree swings, and all manner of animals. Both grandparents left school early to support their immigrant families as a coal miner/mechanic and a seamstress/retail clerk/homemaker. The value they placed on a formal education allowed Dr. Bush to turn her natural curiosity into a life-long love of learning.
Dr. Bush went to high school outside of Pittsburgh, then moved to the Boston area where she majored in biology at MIT. The desire to combine basic science with helping people through illness and uncertainty ultimately led her to become a physician.
During her college years, she fell in love with Boston and never left. After residency, she was assistant professor of dermatology at Tufts Medical Center, specializing in teaching and complex medical dermatology.
After 30+ years in and around Boston, Dr. Bush considers herself a proud Bostonian and loves the city as much as ever. Her favorite pastime is exploring all that Boston has to offer, especially restaurants, parks, and being near the water. At home, she can be found cooking healthy, plant-based dishes (with occasional cheats and treats) or tending to her growing jungle of houseplants. When there is time to get away she loves to travel, explore other cultures and cuisines, and experience the beauty of the natural world.
Education
SB: Massachusetts Institute of Technology (1991)
MD: Harvard Medical School (2001)
Medical Training
Internship: Newton-Wellesley Hospital (Newton MA)
Residency: Boston University/Tufts University Combined Program in Dermatology
Licenses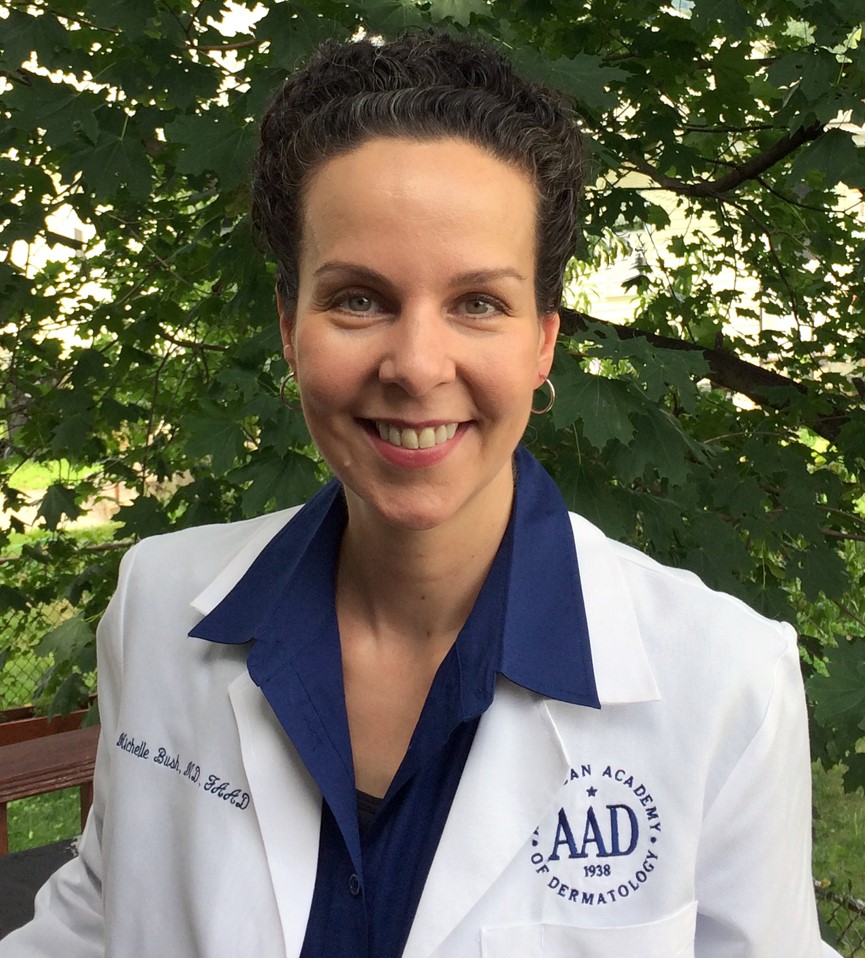 Anna Sarno Ryan MD
Anna Sarno Ryan MD is a board-certified dermatologist who works at DermCare Experts as its covering physician, taking care of patients as the need arises when Dr. Kuohung is temporarily away from the office.
Dr. Sarno Ryan was born in Boston, MA, the daughter of two Italian immigrants, and went to high school in Brighton. She rowed intramural crew in college and loves community theater, once performing in New Hampshire as Mrs. Bedwin in "Oliver". After running her own solo practice in New Hampshire, she retired to help dermatologists like Dr. Kuohung who at times need an extra pair of doctoring hands when they are briefly away.
Dr. Sarno Ryan also volunteers extensively as a dermatologist, treating patients in India last year, and plans also to work in Africa and Asia. Dr. Sarno Ryan has a son who is following in her footsteps as a physician, and a daughter, who is a computer science major. Dr. Sarno Ryan firmly subscribes to what Dr. Patch Adams once said:" You treat a disease, you win, you lose. You treat a person, I guarantee you, you'll win, no matter what the outcome."
Education
AB: Harvard College 1982
MD: University of Massachusetts 1992
Medical Training
Internship: Dartmouth-Hitchcock Medical Center
Residency: University of Rochester