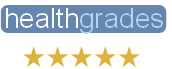 Had the best skin check I've ever had – Dr. Kuohung is super careful, takes her time, explains everything, not pushy. Unlike other dermatologists who rushed me in and out the door.
Read more

I have had problems with my hair and scalp for years and it was not until I found Dr. Kuohung that I felt things started to go in the right direction. 
Read more
Facial Rejuvenation
Natural-looking results with Botox and Juvéderm
Injectable facial rejuvenation products help reduce the appearance of facial wrinkles and give our patients natural-looking results. These "relaxers" work by preventing the contraction of specific muscles, which results in the softening and reduction of the wrinkles that are caused by that particular contraction. The procedure itself takes about 10 minutes, is relatively pain-free, and the effects generally last 3 to 4 months.