Dermatology and Clinical Research Post-baccalaureate Premedical Fellowship
A two-year premedical clinical training program
With its affiliated site Beacon Clinical Research, DermCare Experts welcomes college graduates to apply to its two-year premedical fellowship, suitable for those applying to medical school who need to gain patient experience to strengthen their applications in this extremely competitive environment.
Successful applicants will become certified medical assistants deeply engaged in outpatient dermatology.  In doing so, they will learn core clinical skills applicable to all areas of medicine, as well as an understanding about the fundamentals of patient management.  Fellows also enhance their interpersonal skills working with a culturally and socioeconomically diverse urban patient base, with a significant percentage of low income and non-English speaking patients.  They also work as clinical research coordinators fully responsible for leading a variety of trials sponsored by multinational pharmaceutical companies, and will have a first look at therapeutics in the pipeline.
Program participants will also be expected to engage after hours in academic pursuits related to what they are learning in clinic.  They are asked to read widely, ranging from textbooks to medical journals, as well as the popular press about hot button issues in medicine.  Fellows are responsible for leading discussions about issues they encounter in clinic by writing presentations to deliver to their peers.  Additionally, they have the opportunity to attend grand rounds and dinner lectures; to participate in conferences about research trials and dermatology, and in other medically-related extracurriculars; and to write publishable work when the opportunities arise.  Fellows also spearhead the clinic's public health outreach, by arranging free skin cancer screenings and talks at community organizations as time allows.  Finally, through the program's connections, they also have the chance to shadow and network with physicians in other fields of medicine, thus expanding their understanding of different specialties.  With this holistic training approach, those who graduate are uniquely poised to excel in medical school, by gaining first-hand experience in comprehensive and ethical patient care.
We very strongly discourage applicants who are looking only to scribe, or who would be unwilling to invest the effort and hours this highly demanding and fully immersive fellowship requires.  Applications are reviewed starting fall and winter annually, and candidates are asked to submit a cover letter, resume, transcript, and recommendation letters, either directly to the clinic or through their school's career center listing.  Interviews are conducted first online, and then followed with a required visit to clinic.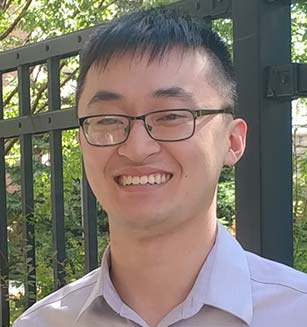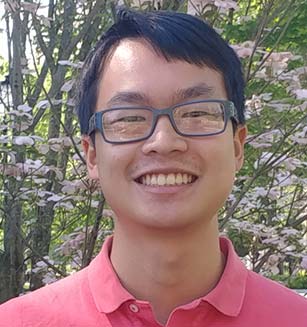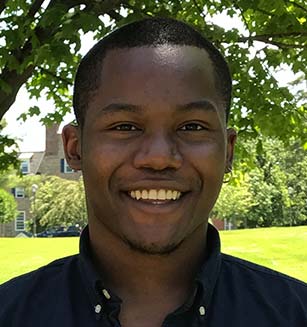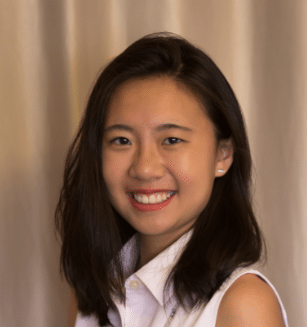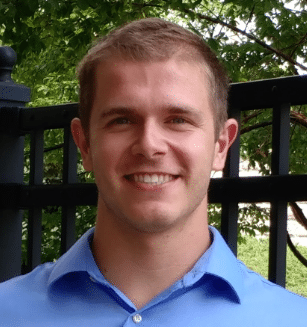 Brian D'Amore
Drexel University College of Medicine 2022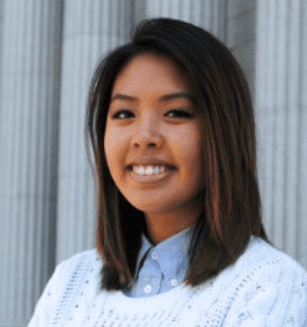 Michelle Nguyen
Tufts University School of Medicine 2023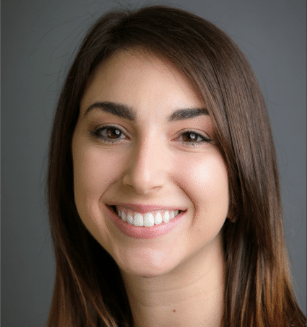 Nicole Mastacouris
Loyola University Stritch School of Medicine 2023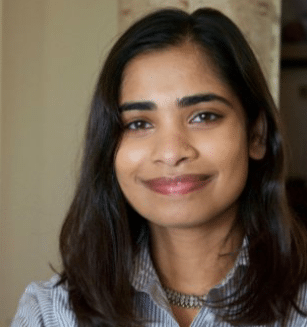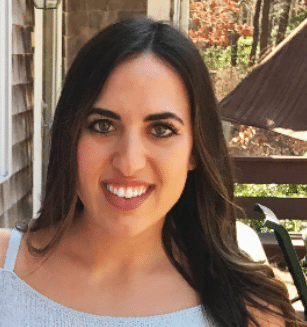 Sabrina Jamiel
MCPHS Physician Assistant Program 2020
Dr. Kuohung's premedical fellowship program is the perfect opportunity for students looking to gain the necessary experience to matriculate and then excel in medical school and beyond. As a past premedical fellow and current second year medical student, I am forever grateful for the skills Dr. Kuohung taught me. I would not be where I am today in my medical school career if it wasn't for her program. She teaches an all-encompassing approach to patient care where fellows not only interact with patients, but also learn all the behind the scenes work that goes into treating patients.
Starting from the first visit, she explains how to take a detailed medical history that helps us to figure out what might be causing the patient to experience the symptoms they have. It is actually really important to know which questions to ask and why so that we can learn all of the details of the patient's condition. We then assisted with the rest of the visit and learned how to take detailed medical notes, assist in procedures and physical exams, and draw blood. She even taught us how to write for medications and laboratory tests. Of course, we don't have the license to be able to send them, but we queued them up for her to review and to send. This really helped me learn about hundreds of medications and many common laboratory tests, all of which I have been tested on in medical school so far. Once the visit is completed, we finish that patient's note and then make sure the billing codes are correct so that Dr. Kuohung can submit the note to the insurance companies. Medical billing is an essential skill for physicians that is not taught in medical school. No matter what specialty, all physicians need to be expert medical billers. Dr. Kuohung was great at explaining these concepts and I've actually gotten many compliments from physicians on my diligent note taking abilities and billing knowledge. I didn't know any of this before working with Dr. Kuohung, so I attribute all of these acknowledgements to her training.
Furthermore, we saw hundreds of different medical conditions that are commonly tested in medical school curriculums and board exams. Dr. Kuohung challenged us to read more about these diseases and know their pathophysiology, clinical signs, and treatment strategies. In fact, she actually quizzed us in between seeing patients as any other attending physician would on medical school rotations. This helped me to learn the conditions so well that I actually taught them to my classmates.
I can honestly say I don't know where I would be in my medical career if it wasn't for Dr. Kuohung's fellowship training program. All of the skills I mentioned are far superior than my classmates because I was lucky enough to learn them directly under Dr. Kuohung. Beyond all that fellows learn about medicine, the office also has a great work environment. There will be long work days, but the rest of the staff are wonderful and the pay is very good too. Dr. Kuohung is very easy to get along with and outside of seeing patients and being a fantastic mentor, she is a great friend who I can always lean on for advice in any aspect of my life.
B. D'Amore
Drexel University College of Medicine 2022
The premedical clinical training fellowship at DermCare is an immersive and comprehensive experience that allowed me to enhance my knowledge in dermatology and pharmaceutical clinical trials as a pre-medical student. Under the guidance of Dr. Kuohung, I had the opportunity to learn fundamental clinical skills that have proved to be tremendously valuable as a first year medical student, including taking a medical history, delivering a concise patient presentation, writing a visit note, taking vitals, and even assisting in various in-office procedures. The program also provides exposure to the administrative side of medicine, which involves scheduling patients appropriately, and completing prior authorizations/financial transactions at the front desk.
In regards to the clinical research component of the program, I was fortunate to have Dr. Kuohung as a mentor because she allowed me to take on additional responsibilities in clinical trials of interest. Working in this environment not only taught me the basics of explaining informed consents and study protocols, but also helped me learn how to effectively navigate challenging real-life scenarios such as communicating with patients who experienced adverse reactions to study therapies. In addition, the program helped me learn how to effectively collaborate with my colleagues to complete tasks in an efficient manner, which is an essential skill that is constantly emphasized in medical school.
Overall, I would consider my experiences at DermCare to be very positive. Interacting with Dr. Kuohung's patients and their families allowed me to grow as a professional and served as my primary motivation to pursue medical school. I would recommend Dr. Kuohung's program to any pre-medical student who is passionate, eager to learn, and work hard. Although the journey to medical school can be challenging, Dr. Kuohung and her team are incredibly resourceful and will help you every step of the way.
N. Mastacouris
Loyola University Stritch School of Medicine 2023
I gained insight and expertise into the necessary intricacies of clinical pharmaceutical trials, allowing myself to understand the importance of research in furthering the medical field. Along with these specific set of skills, I also gained an underlying yet imperative set of skills in clinical interaction and face-to-face time with patients. By being able to not only work with patients for prolonged visits, of up to 3 hours at a time, but also follow them throughout the course of the trials, I practiced developing and building patient rapport, a vital skill necessary within clinical interactions.
Dr. Kuohung's program allowed me the freedom to have more responsibilities than most other roles all while providing the necessary guidance when encountering different types of situations. By interacting with a diverse patient population, I was able to hone in on not only clinical procedural skills, but also learned how to navigate sometimes awkward situations, a necessary attribute I will need in the future working in the medical field.
I enjoyed working with Dr. Kuohung and the staff because of how supportive they were and how much teamwork was emphasized. I will carry these vital skills with me forward in the medical field as a future clinician.
M. Nguyen
Tufts University School of Medicine 2023