Combined Dermatology and Clinical Research
Post-Baccalaureate Premedical Fellowship
A two-year premedical clinical training program
In conjunction with Beacon Clinical Research and Clinical Research IO, DermCare Experts offers its Combined Dermatology and Clinical Research Post-Baccalaureate Premedical Fellowship, an innovative two-year program designed to help college graduates gain extensive exposure to patient care, clinical research, and start-up health care technology, through an immersive and diverse experience which strengthens their medical school application in this extremely competitive environment.
DermCare Experts is a busy urban dermatology clinic in metro Boston, affiliated with Beacon Clinical Research which is an independent clinical research site with a 25-year track record in dermatology and internal medicine trials.  Clinical Research IO is a dynamic healthcare software start-up with an international footprint, now considered among the top three companies in its niche worldwide.  Premedical fellows will therefore gain a wide variety of experiences in two years.
As certified medical assistants, they will be deeply engaged in outpatient dermatology, one of the most competitive medical specialties to enter. In doing so, they will learn core clinical skills and critical thinking applicable to all areas of medicine, as well as gain an understanding about the fundamentals of patient management and clinical decision-making. By working alongside the physician, fellows witness the importance of continuity of care, as they are often the first point of staff contact the patient has with the clinic, and continue following the patient throughout their treatment. Fellows also enhance their interpersonal skills working with the clinic's culturally and socioeconomically diverse urban patient base.
Premedical fellows also work as certified clinical research coordinators fully responsible for leading a variety of trials sponsored by multinational pharmaceutical companies, and will have a first look at therapeutics in the pipeline. They serve as the main contact for the pharmaceutical study monitor, while managing all aspects of patient recruitment and trial execution under the supervision of the principal investigator. Although many studies are dermatology trials, fellows also work on trials in other disciplines, and attend funded national training conferences for the trials they run.
At CRIO, fellows can be engaged with any aspect of this aggressively-growing start-up in which they may be interested.  Client management, marketing, study design, QA, coding, sales, international launches, and overall business development are all possible areas of focus.  Winner of a Great Place to Work certification, CRIO is dynamic, diverse, and flexible, where fellows will have the freedom to explore a multitude of interests to expand their business acumen.  This may be particularly attractive to those who intend to pursue an MD MBA.
Additionally, fellows will also be asked to engage after hours in academic pursuits related to what they are learning in clinic. They are asked to read widely, ranging from textbooks to medical journals, as well as the popular press about hot button issues in medicine. Clearly, they will be expected to gain dermatology knowledge, and they may be responsible for leading discussions about issues they encounter in clinic by delivering presentations to their peers. They have the opportunity to attend the clinic's lecture series by invited speakers; grand rounds; educational dinner lectures in metro Boston; and dermatology conferences both in-town and out-of-town, the latter for which housing and transportation would be funded. Fellows are also encouraged to write publishable work when opportunities arise.
Through the program's contacts, they also have the chance to shadow and network with physicians in other fields of medicine, thus expanding their understanding of different specialties. In addition, fellows work side by side with medical students who at times rotate through the clinic.
Fellows also spearhead the clinic's community and public health outreach, by arranging free skin cancer screenings and a variety of programming at community organizations.  The clinic has also launched an Urban High School Premedical Mentorship Program, where fellows serve as Big Sibs to underprivileged youth to further their interest in medicine as a future career.
As appropriate, fellows may join the physician on international medical mission trips, with possible funding for expenses such as flights and hotel.
With this holistic and intensive training approach, those who graduate are uniquely poised to excel in the medical school application process and later as medical students, having developed confidence in interacting with patients to help manage their care under the tight supervision of the physician.  In particular, participants will be extremely well-prepared to undertake future dermatology rotations in order to enter the highly competitive dermatology residency match.
Applicants who are looking only to scribe from 9 to 5, and who are reluctant to invest the effort and hours this highly demanding and all-encompassing fellowship requires, will find this program a poor fit. Successful fellows have grit; will accept and incorporate constant and blunt feedback without wilting under pressure; and are willing to work in a driven environment characterized by honesty and transparency with excellent patient care as the key touchstone.  Fellows should be prepared to function as junior trainees.  They will have substantial responsibility, will be held accountable for their actions, and should expect immediate and unsparing evaluation of their output.  They will become familiar with the parameters against which they will be evaluated in the future, as they will be assessed against the basic principles embodied in the core competencies of the Accreditation Council of Graduate Medical Education, tailored of course to their very early stage of training.
Specifically, the first three to four months are the most challenging.  Because they arrive with no true medical background, fellows should expect an incredibly steep learning curve and will often have 12 to 14 hour workdays, with weekend catch-up as they work on their notes and grapple with the entirely new vocabulary of medicine, specifically dermatology.  Clinic is fast-paced with many patients daily who come to be seen because of our good reputation for quality care, and every patient generates administrative work for which the fellow is responsible.  Managing their patients with physician oversight is how fellows learn, both now and through the years as a medical student and resident.  Through this they gain a first-hand understanding of self-directed learning as practicing physicians.
The fellowship is total immersion, with long hours and sometimes critical, maybe even biting, feedback.  Do not expect a relaxing gap year.  This will be the most difficult work endeavor one will have undertaken by this point post college.
Do expect to graduate with the skills to rise to the top of one's medical school class, and particularly stand out to the dermatology department if that is the field one desires.
One should absolutely not apply if one is not prepared to fully engage in this all-encompassing experience into real-life patient care, clinical research, and start-up tech culture.
Candidates must submit a cover letter, resume, transcript, and one actual letter of recommendation emailed directly to the clinic at info@dermcare.expert, or through their school's career center listing such as Handshake. Incomplete applications will not be considered.  It is also strongly advised to have completed the MCAT before the fellowship because studying to score higher on the MCAT will be frankly impossible given the fellowship's hours.  Interviews are conducted via video meetings.  We actively seek diversity in all senses: gender identity, race, ethnicity, sexual orientation, religion, and socioeconomic status.
Current and Past Participants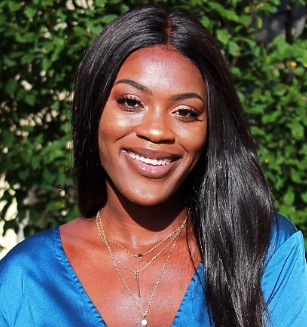 Chiamaka Ijebuonwu**
Cornell University 2020
10/19-12/21/20, 1/18-4/12/2021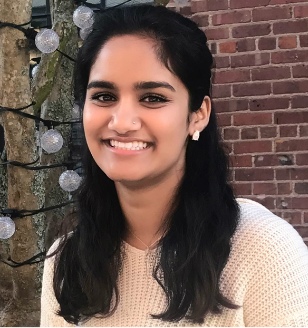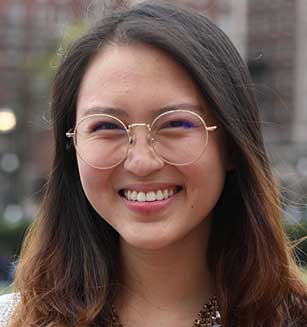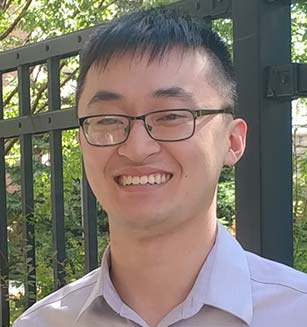 Ryan Chen
University of Massachusetts Medical School 2025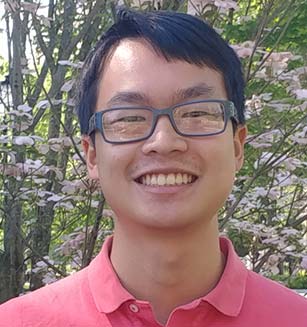 Hongyi (Haniu) Ren**
Virginia Commonwealth University School of Medicine 2025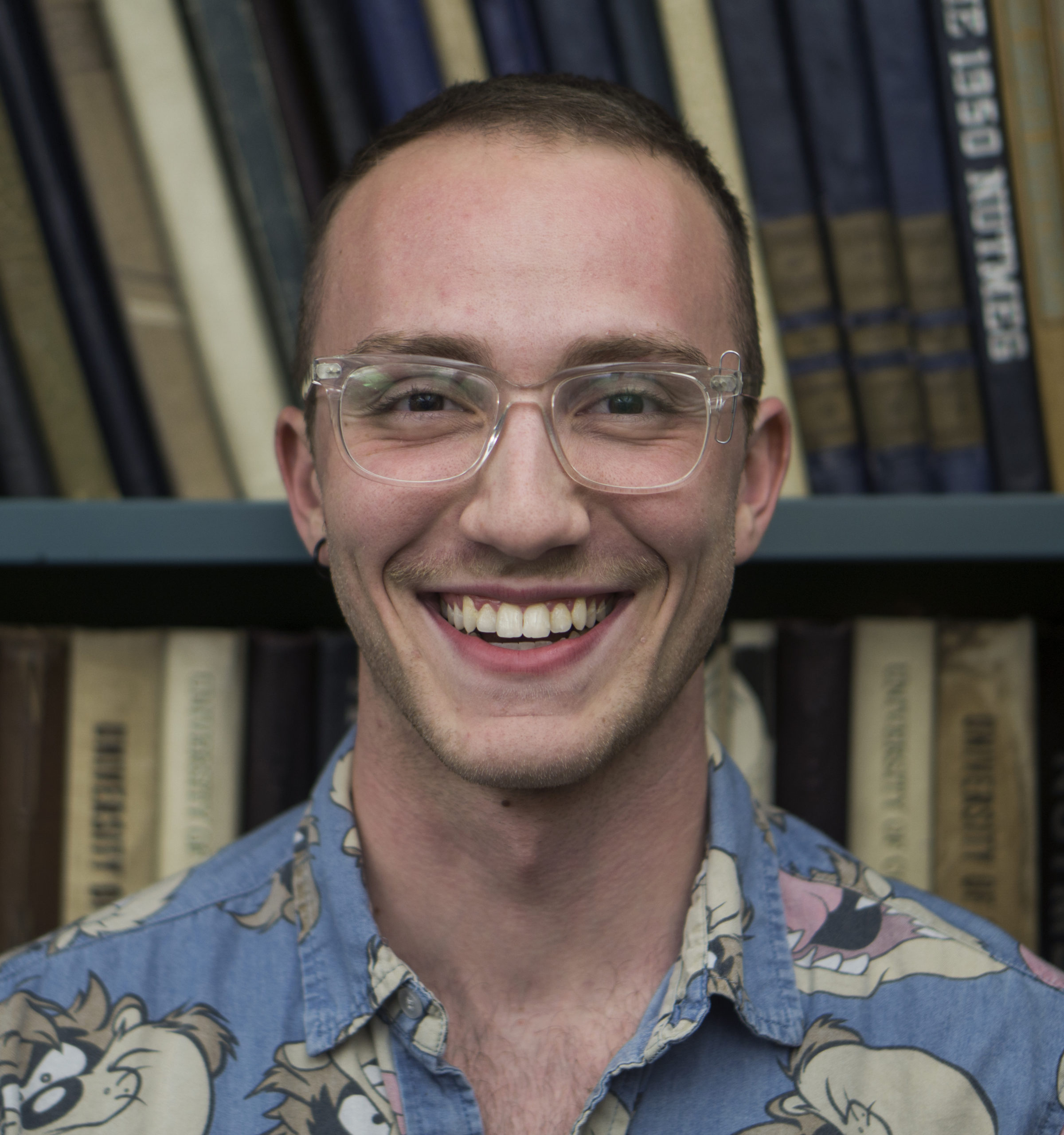 Omar Taweh*
University of Massachusetts Medical School 2024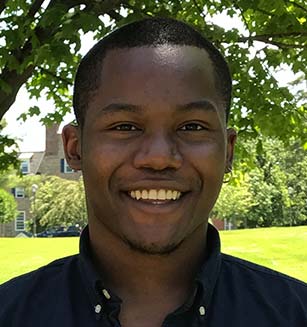 Kalvin Nash
Johns Hopkins University School of Medicine 2024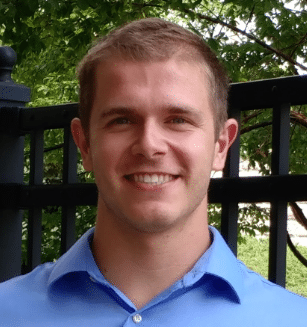 Brian D'Amore
Drexel University College of Medicine 2022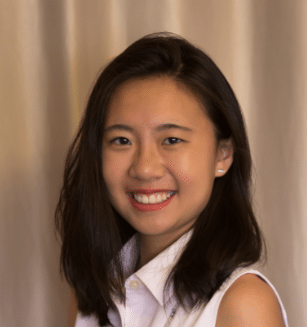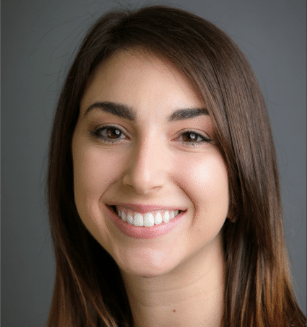 Nicole Mastacouris
Loyola University Stritch School of Medicine 2023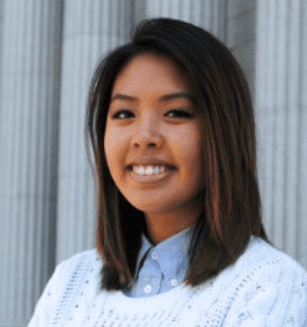 Michelle Nguyen
Tufts University School of Medicine 2023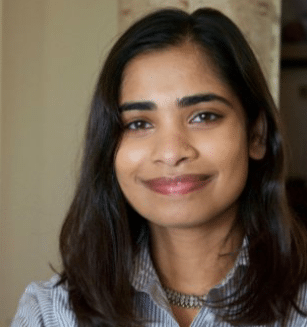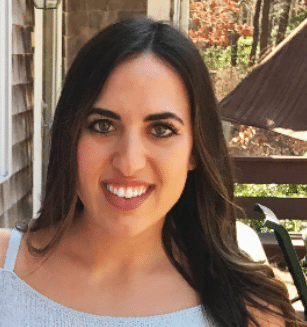 Sabrina Jamiel
MCPHS Physician Assistant Program 2020
* Dermatology Summer Internship:  This is available only to those already accepted to medical school.  A minimum of nearly three months' full time engagement is required.  This is an excellent entrée into dermatology for those who are seriously considering the specialty.
** Dermatology Clinical Internship:  This is an abbreviated version of the full fellowship experience only available under certain circumstances.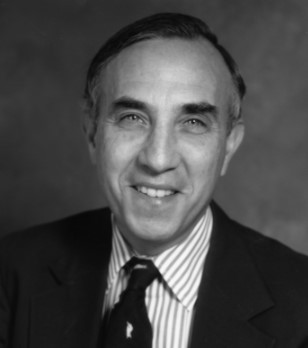 Richard Gusberg MD
Premedical Fellowship Admissions Consultant
Richard Gusberg MD is an Emeritus Professor of Surgery at the Yale School of Medicine and Executive Director of Mentor X, a consulting business that provides career counseling and longitudinal mentoring for high school and college students interested in applying to medical school. While on the faculty at the Yale School of Medicine, he was on the medical school Admissions Committee and led both teaching and mentoring programs for the Department of Surgery. Dr. Gusberg is a resource for the premedical fellowship, providing an insider's look into the medical school admissions process.
Dr. Gusberg and his wife, an Associate Professor of Emergency Medicine at Yale, live on a farm in  Connecticut with two dogs, two donkeys, three goats, and six chickens.  They have five children and three grandchildren.  When not doing farm work, keeping track of the comings and goings of his kids and grandkids, or working with MentorX clients and the students in the Yale Simulation Academy, Dr. Gusberg enjoys painting watercolors, biking, fishing, kayaking, and trying  (with mixed results) to teach himself blues piano.
Dr. Gusberg also welcomes inquiries from other pre-medical students who seek assistance with their applications in this incredibly competitive environment.
Contact: richard.gusberg@gmail.com
R. Chen - University of Massachusetts Medical School 2025
The Combined Dermatology and Clinical Research Fellowship was the most difficult job that I held during my premedical career. On my first day, I found myself awkwardly taking a patient's medical history within ten minutes of showing up on site. Throughout the next few months, I felt a sense of hesitancy and uncertainty as I took on unfamiliar responsibilities in clinic. I found it particularly difficult to transition from a structured educational undergraduate environment to a fast-paced, hands-on clinical environment.
This program is very different from other premedical gap year positions. Unlike a 9:00 to 5:00 scribe position, this program allows its fellows to attain a comprehensive understanding of how our healthcare system works. From day one, I learned about the responsibilities of a physician working in a private practice. I took my patients' history of present illness and participated in the assessment and plan portion of the visit. I also assisted in relevant medical and cosmetic procedures. Moreover, I was involved with administrative tasks, medical billing, clinic maintenance, and translational clinical research. As I mastered my clinical responsibilities, I started to pursue community service projects, devise systems based improvements, and eventually train the incoming junior class. Naturally, my multitude of responsibilities required a lot of time management and organization, and I often found myself working more than sixty hours a week.
Although challenging, I found my time in this fellowship to be extremely rewarding. Being responsible for over twenty patients a day taught me how to navigate sometimes difficult social situations and improve my interpersonal skills. During my medical school orientation, I volunteered to hold a conversation with a standardized patient, and my peers were impressed at how smooth our conversation went. Additionally, during a training session for intramuscular injections, I confidently injected saline via the Z track method into my partner's arm given my familiarity with performing subcutaneous and intramuscular injections as a clinical research coordinator. The hands-on learning environment at the fellowship ultimately allowed me to develop a plethora of clinical skills which will help me later in my medical career. As an incoming medical student, I can confidently say that I have a better understanding of basic procedural skills, common medical interventions and their indications, and how the insurance system in the United States works.
I would attribute my success in this program to the mentorship of Dr. Kuohung as well as the support that I received from my seniors and peers. While it is true that I was held to extremely high standards during my time in the fellowship, I understood that everyone genuinely wanted to see me succeed. I will be forever grateful for my experience at this fellowship, and I know for a fact that I would not be where I am today in my medical school career without this program. This premedical fellowship is the perfect opportunity for students to gain the necessary experience to understand the daily responsibilities of a physician and excel in medical school.
K. Nash - Johns Hopkins University School of Medicine 2024
Although challenging, the combined dermatology and clinical research fellowship is extremely rewarding. It has afforded me many impactful opportunities for personal and professional development that have subsequently formed me into a more thoughtful, competitive, and efficient medical professional. I have been, and still am, surprised by how much I have come to learn under Dr. Kuohung's tutelage. As a junior fellow, I recall how timidly I approached venipuncture or new administrative tasks. Now as a graduating senior fellow, I confidently complete all my clinical responsibilities with ease. My mastery of pertinent medical knowledge and skills did not come, however, without sacrifice or hardship.
My transition, from the mentality of an undergraduate to that of an incoming medical student at Johns Hopkins, was arduous and miserable. My commitment to the clinic and its patients took a heavy toll. Every day for my first four months as a premedical fellow, I considered quitting. The overwhelming torrent of knowledge paired with demanding clinic hours led me to reevaluate my professional aspirations and trajectory. Indeed, I arrived at the clinic each morning at 7:45 AM and did not leave until we documented and advised our last patient on their disease. Somedays, the clinic closed at 5:00 PM. Other days, the clinic did not end until well past 7:00 PM. And, even after having left the clinic, my mind lingered there within. "Did I complete all my progress notes accurately?" "Did I move the TB blood to the Quest drop-box?" My second guessing was crippling at times, worsened still by my failure despite my enthusiastic endeavors. This transition, as difficult as it was, was important and formative. My acknowledgement of my inadequacies and failures is what I needed to inspire me to work harder. If it were not for this difficult transitional phase, I would not have had the humility and motivation to persist through the program, nor would I be poised to begin medical school this fall.
Notwithstanding my first four months, my time at the fellowship has been a true privilege. I am truly thankful for my time here with Dr. Kuohung. As an employer, she pushed me to begin thinking as a physician. Through performing countless patient interviews, engaging with up to 26 progress notes daily, liaising with laboratories, pharmacies, clinics, insurance providers, IRBs, CROs, reviewing benign pathology with patients under MD supervision, and assisting during surgical procedures, I acquired the necessary experience to think critically about what it means to be a physician in the community. As a mentor, Dr. Kuohung has created several occasions for me to shadow, speak with, and learn from several physicians across myriad specialties. Dr. Kuohung's commitment to her fellows, both direct and indirect by way of this program, prepared me to be a competitive and informed medical school applicant.
Overall, the premedical fellowship offers the unique opportunity for the professional development of aspiring physicians through a condensed, thorough, fast-paced, and intensive curriculum. From venipuncture to collecting a patient's history, there are several occasions for one-on-one patient interaction. Dissimilar to many pre-medical gap year programs, this fellowship focuses on developing the skills of its fellows for the cultivation of thoughtful and informed future physicians. Dr. Kuohung accomplishes this by encouraging her fellows to take on new and sometimes challenging tasks under her supervision. Fellows, as a result, quickly begin to comprehend then engage with the scientific, medical, and ethical facets of clinical encounters and decision making.
The program is difficult. You may wish to quit. But hang in there. There is a light at the end of the tunnel, and I am so glad that I had the resilience to see this program through.
B. D'Amore - Drexel University College of Medicine 2022
Dr. Kuohung's premedical fellowship program is the perfect opportunity for students looking to gain the necessary experience to matriculate and then excel in medical school and beyond. As a past premedical fellow and current second year medical student, I am forever grateful for the skills Dr. Kuohung taught me. I would not be where I am today in my medical school career if it wasn't for her program. She teaches an all-encompassing approach to patient care where fellows not only interact with patients, but also learn all the behind the scenes work that goes into treating patients.
Starting from the first visit, she explains how to take a detailed medical history that helps us to figure out what might be causing the patient to experience the symptoms they have. It is actually really important to know which questions to ask and why so that we can learn all of the details of the patient's condition. We then assisted with the rest of the visit and learned how to take detailed medical notes, assist in procedures and physical exams, and draw blood. She even taught us how to write for medications and laboratory tests. Of course, we don't have the license to be able to send them, but we queued them up for her to review and to send. This really helped me learn about hundreds of medications and many common laboratory tests, all of which I have been tested on in medical school so far. Once the visit is completed, we finish that patient's note and then make sure the billing codes are correct so that Dr. Kuohung can submit the note to the insurance companies. Medical billing is an essential skill for physicians that is not taught in medical school. No matter what specialty, all physicians need to be expert medical billers. Dr. Kuohung was great at explaining these concepts and I've actually gotten many compliments from physicians on my diligent note taking abilities and billing knowledge. I didn't know any of this before working with Dr. Kuohung, so I attribute all of these acknowledgements to her training.
Furthermore, we saw hundreds of different medical conditions that are commonly tested in medical school curriculums and board exams. Dr. Kuohung challenged us to read more about these diseases and know their pathophysiology, clinical signs, and treatment strategies. In fact, she actually quizzed us in between seeing patients as any other attending physician would on medical school rotations. This helped me to learn the conditions so well that I actually taught them to my classmates.
I can honestly say I don't know where I would be in my medical career if it wasn't for Dr. Kuohung's fellowship training program. All of the skills I mentioned are far superior than my classmates because I was lucky enough to learn them directly under Dr. Kuohung. Beyond all that fellows learn about medicine, the office also has a great work environment. There will be long work days, but the rest of the staff are wonderful and the pay is very good too. Dr. Kuohung is very easy to get along with and outside of seeing patients and being a fantastic mentor, she is a great friend who I can always lean on for advice in any aspect of my life.
O. Taweh - University of Massachusetts Medical School 2024
A member of the DermCare Experts team for a summer internship before medical school, I can confidently say that Dr. Kuohung is the most dynamic, energetic, and amazing mentor I've had in any clinical setting, insofar. A well-rounded student, I wasn't expecting a challenge like the one I encountered joining the summer clinical internship, one set in an intense work environment and that began with a steep learning curve.
A physician trained in both law and in medicine, Dr. Kuohung helps activate her interns critical thinking skills from the medical, legal, and social justice perspectives. Having been granted a gradually increasing level of autonomy over the course of my time at the clinic, I was not only exposed to the thought processes used in medicine but, was also granted the opportunity to engage in them myself. Under the guidance of Dr. Kuohung, I learned how to do things I had not imagined I would have done until the end of my medical school career, if not until my residency.
All compliments aside however, this program pushed me far more than any other job, class, or internship had previously. As a result however, I will perform at a significantly higher caliber during medical school because I was held to high expectations. In my time here, I learned what true "tough love" from a mentor and boss looked like – one that held your hand at times, and at other times let you figure out how to swim on your own. I can confidently say that it is NOT for simply any pre-med; to survive and succeed, one must be motivated, dedicated, and extremely open to rebuilding their understanding of what a clinical internship would look like. All in all, this program will help you prepare to stand out amongst your peers both in the medical school application process, but also in the medical school classroom.
N. Mastacouris - Loyola University Stritch School of Medicine 2023
The premedical clinical training fellowship is an immersive and comprehensive experience that allowed me to enhance my knowledge in dermatology and pharmaceutical clinical trials as a pre-medical student. Under the guidance of Dr. Kuohung, I had the opportunity to learn fundamental clinical skills that have proved to be tremendously valuable as a first year medical student, including taking a medical history, delivering a concise patient presentation, writing a visit note, taking vitals, and even assisting in various in-office procedures. The program also provides exposure to the administrative side of medicine, which involves scheduling patients appropriately, and completing prior authorizations/financial transactions at the front desk.
In regards to the clinical research component of the program, I was fortunate to have Dr. Kuohung as a mentor because she allowed me to take on additional responsibilities in clinical trials of interest. Working in this environment not only taught me the basics of explaining informed consents and study protocols, but also helped me learn how to effectively navigate challenging real life scenarios such as communicating with patients who experienced adverse reactions to study therapies. In addition, the program helped me learn how to effectively collaborate with my colleagues to complete tasks in an efficient manner, which is an essential skill that is constantly emphasized in medical school.
Overall, I would consider my experiences to be very positive. Interacting with Dr. Kuohung's patients and their families allowed me to grow as a professional and served as my primary motivation to pursue medical school. I would recommend Dr. Kuohung's program to any pre-medical student who is passionate, eager to learn, and work hard. Although the journey to medical school can be challenging, Dr. Kuohung and her team are incredibly resourceful and will help you every step of the way.
M. Nguyen - Tufts University School of Medicine 2023
I gained insight and expertise into the necessary intricacies of clinical pharmaceutical trials, allowing myself to understand the importance of research in furthering the medical field. Along with these specific skills, I also gained an underlying yet imperative set of skills in clinical interaction and face-to-face time with patients. By being able to not only work with patients for prolonged visits, of up to 3 hours at a time, but also follow them throughout the course of the trials, I practiced developing and building patient rapport, a vital skill necessary within clinical interactions.
The program allowed me the freedom to have more responsibilities than most other roles all while providing the necessary guidance when encountering different types of situations. By interacting with a diverse patient population, I was able to hone in on not only clinical procedural skills, but also learned how to navigate sometimes awkward situations, a necessary attribute I will need in the future working in the medical field.
I enjoyed working with Dr. Kuohung and the staff because of how supportive they were and how much teamwork was emphasized. I will carry these vital skills with me forward in the medical field as a future clinician.