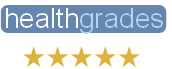 Had the best skin check I've ever had – Dr. Kuohung is super careful, takes her time, explains everything, not pushy. Unlike other dermatologists who rushed me in and out the door.
Read more

I have had problems with my hair and scalp for years and it was not until I found Dr. Kuohung that I felt things started to go in the right direction. 
Read more
Pediatric Dermatology
Caring for babies to teenagers
At DermCare Experts, we enjoy caring for our patient's youngest family members and strive to provide the best care in the most comfortable environment possible.
Dr. Kuohung has particular interest and expertise in caring for children with more complex skin disorders. As a mother herself, she understands the dynamics required to:
Gain the trust of young patients (and their parents)
Explain a diagnosis to children (and their parents)
Treat children safely and effectively.
No two children are alike, so we strive to create unique treatment regimens and adapt to special situations so that families feel comfortable with a treatment plan.
Common Pediatric Skin Conditions That We Treat
at DermCare Experts in Quincy
Birthmarks and vascular lesions
Diaper rashes
Eczema
Moles
Molluscum
Psoriasis
Rashes
Warts